Un caloroso benvenuto da Sea & Country Villas!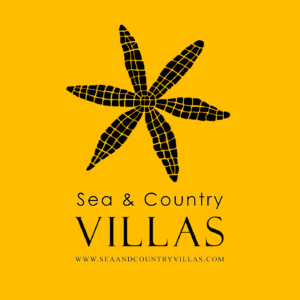 Siamo lieti di presentarvi la nostra scelta di ville, case coloniche e appartamenti in affitto in due delle regioni più belle d'Italia, la Liguria e la Toscana, che condividono un confine tra loro, proprio qui a portata di mano!
Il variegato paesaggio di questa zona offre ai nostri ospiti una vasta gamma di impostazioni per le vacanze. La costa drammaticamente rocciosa delle Cinque Terre, con i suoi sentieri escursionistici sulla scogliera, lascia il posto a sofisticate località balneari che costeggiano baie con spiagge sabbiose, bagnate dalle calde acque turchesi del Mediterraneo.
Ranging from just such superb coastal locations in the Cinque Terre area, to those of the adjoining Tuscan coast and countryside, our properties have been chosen with utmost care and discrimination. Many of the owners are known to us personally, and some are indeed good friends of ours, so we are well-acquainted with the accommodation we offer and the high standards they all comply with.
Our agency is based in the small historic town of Sarzana, set in a privileged "crossroads" position between the Ligurian sea and north Tuscany`s Apuane Alps mountain range. We are therefore ideally placed to bring you the very best of both these worlds, in terms of knowledge and expertise.
Our experienced, bilingual staff will be happy to help arrange not only your accommodation, but also any additional tailor-made services you may require, such as cooking courses, day-trips, tours and holiday or route-planning consultancy.
The diversity and outstanding natural beauty of this particular corner of the world really do promise something for everyone, to make your stay here truly unforgettable. And we take pride in making it our business to ensure your Italian interlude is a carefree, wonderfully memorable experience!
We look forward to being of service to you and to welcoming you to the unique attractions of this very special region.