Short trip to the moon: the quarries of white Carrara marble
Among the Carrara marble quarries, that of Torano is the forbidden dream of every artist. The marble that is extracted from it is in fact particularly suitable for modeling, and this characteristic makes it a valuable material for the sculptors.
The first marble extraction from this quarry is said to date back to the 4th century BC: fragments of marble of Carrara have been found in the necropolis of Luna, a Roman colony that dates back to this period.
Since the age of Julius Caesar, the Romans intensified extraction in response to the great pompousness of Rome, whose patricians buildings were often covered with marble; it was then that the malleability of the product and the elegance of the objects that could be made from it emerged. But the heyday of the refined white stone was Renaissance, when in Italy a sculptural and architectural art flourished with soft, graceful and
flexible, which lent themselves well to being expressed with the white stone. During this time, the requests were so massive that explosives were used to extract marble in greater quantities. Italy was teeming with artists, but only the most talented came here. It seems that Michelangelo, the famous genius and iconic perfectionist, went personally to the Valley of the Marbles to choose the block that mostly suited his idea. Would his Piety be so sublime if it were not carved in White Marble?
Even to travel you need to have the inspiration of the artist! Do not settle for the usual beach, the usual
chalet on the snow, or the usual city of art. Next time choose a special stop: go to the moon!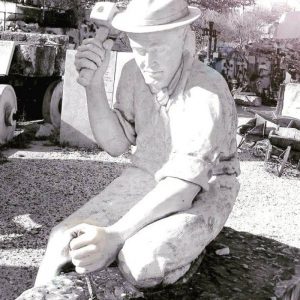 The road to the moon is not that far. All you need is a good dose of adventure spirit and someone who, instead of the driver, leads you through the Lunigiana valleys, beyond the Bridges of Vara, to the heart of the Apuan Alps. Here, the alpine flora thins out to make way for a valley of unusual whiteness, which will give you the feeling of having arrived on the Moon.
Welcome to the Torano marble quarry!